Amazing spaces from Nettl
It's time to make your workspace more productive with Nettl Wall Displays. Create an engaging environment for customers and your team. New research shows they work quicker in an enriched environment. They're happier and have fewer health complaints.
We've invested in cutting-edge technology and this entire décor range is made in our own factories. You'll be surprised at just how much of your space can be branded.
It's never been easier to create Amazing Spaces.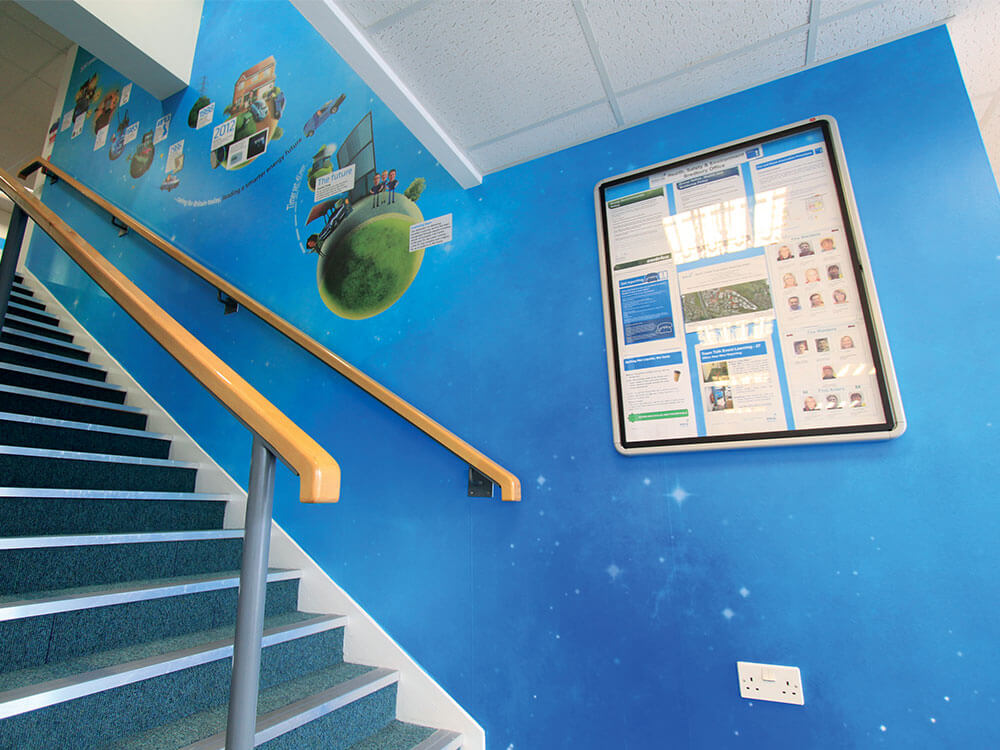 Brand your walls
Your walls provide the biggest canvas in your rooms.
And big spaces can have big impact.
Use your walls to explain your story, your journey and your brand. To visitors, to clients and to your team. Create an immersive experience and make your space more engaging with a Nettl wall display.
It makes financial sense. Research has shown that good office design reduces absenteeism and makes people happier.
Raise the Roof
Why live with boring ceiling tiles? Now it's possible to brand your roof. We print directly onto standard suspended ceiling tiles.
Do your full roof or replace those individual stained tiles with a scattering of your logo. Or speak to our design team about coming up with something really creative.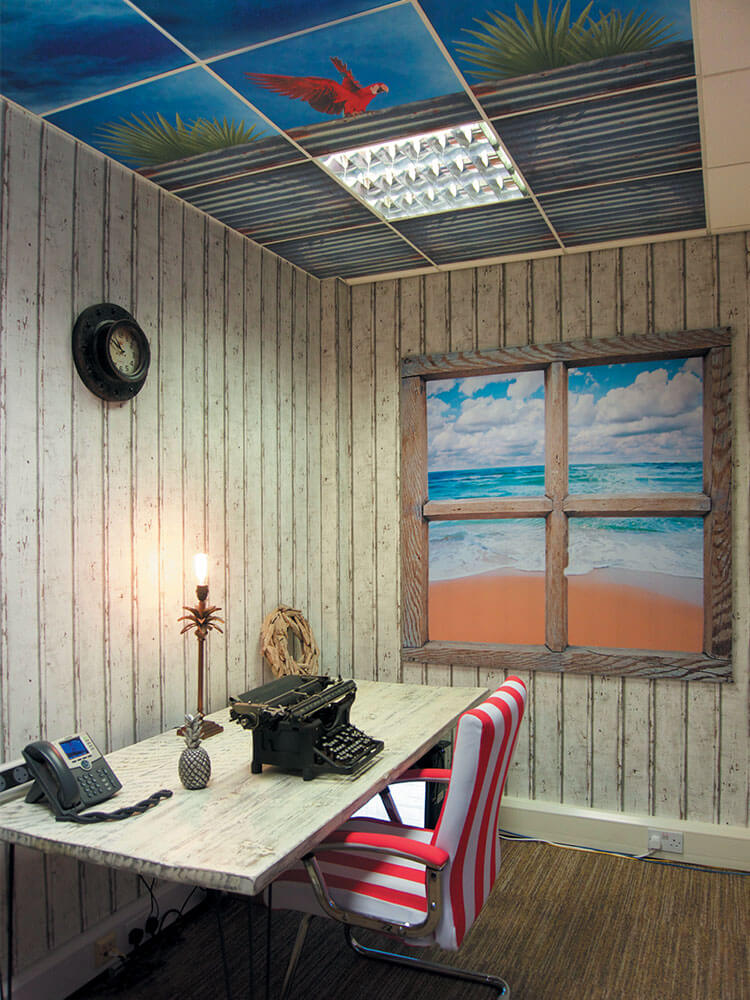 Etch me, Frost me, Anyway you want me 
It's easy to brand your glass doors, interior partitions and windows. There are a few ways of doing it.
Letter and logo decals are printed in colour, sticky side up.
Then we overlay a white backing.
Or you can completely cover some or all of your windows with self-adhesive window panels. Maybe you want to hide folk watching your refit. Or if you've got full-length windows, you could block out the bottom half to provide a little modesty.
Frosted or etched windows are delightfully elegant. They look like your windows have been sandblasted. Particularly pleasant and understated for period properties.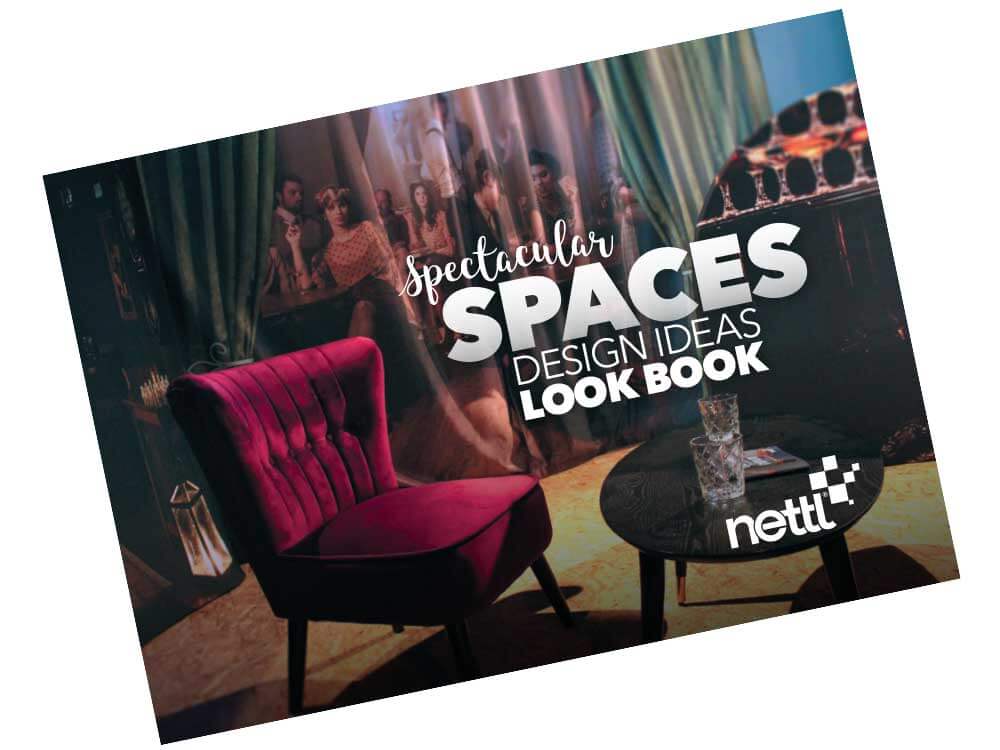 Looking for inspiration?
Our 'Spectacular Spaces Design Ideas Book' will be just the thing to get your creative juices flowing.
If you would like to have a chat about how we can turn your workspace into an 'Amazing Space' give us a call. We can pop in, talk through some ideas, measure up and put together a quote for your Nettl Wall display. Don't be shy, get in touch