Ingenious METHODS to
EXHIBIT
& MAGNIFICENTLY
DISPLAY
your wares for discerning BUSINESSES like yours
Nettl: exhibit
Sometimes it's not just what you say, it's how you look when you're saying it. Our new Exhibition and Display range give you the tools to create enormous eye-catching displays… without the eye-watering price tag.
We've invested in the very latest, high-end, direct-to-fabric printing technology – the first of its kind in the UK. Our UK-based production hub employs talented seamstresses and technicians, ready and skilled to turn your ideas into a wonderful fabric reality.
Seeing is believing. Drop by the Nettl of Sheffield studio to goggle at the samples and talk through options.
Ready to make the most of your next exhibit. Let's go!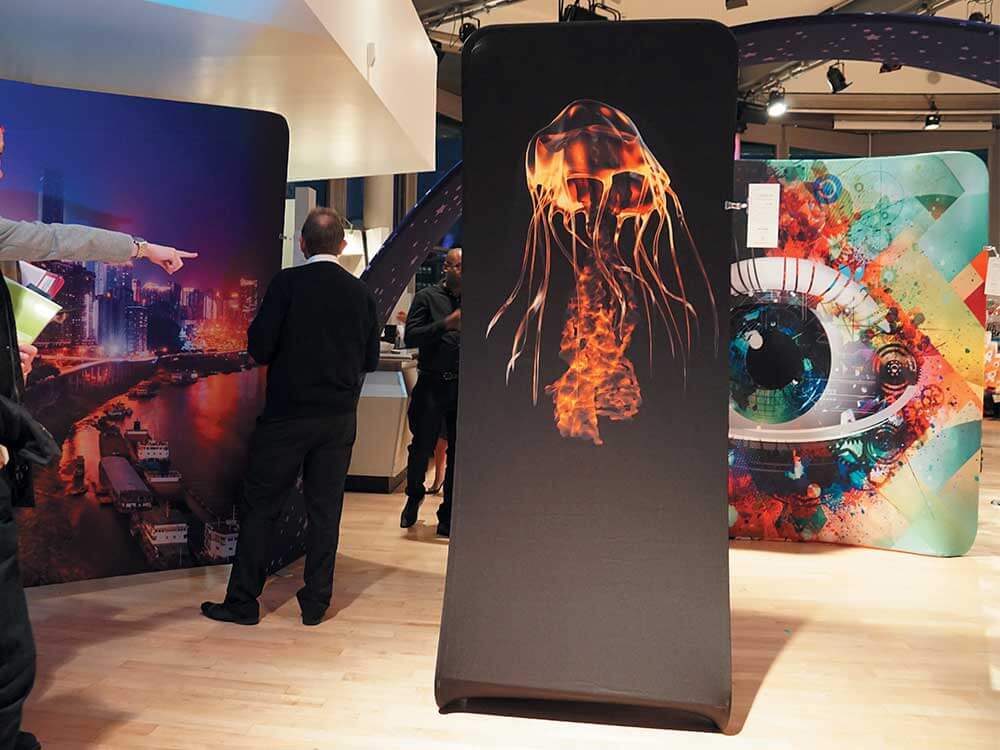 DISPLAY STANDS
All our freestanding displays are highly portable. Clip together the frames, then pull over the fabric graphic.
Use at networking meetings, exhibitions or for in-store point-of-sale displays. A versatile option for exhibition and display uses.
When it's over, dismantle in minutes and be on your way again – each comes with a carry case.
See the full range…
If you would like to find out more about the new Nettl: exhibition and display range including a full price list download a copy of our brochure.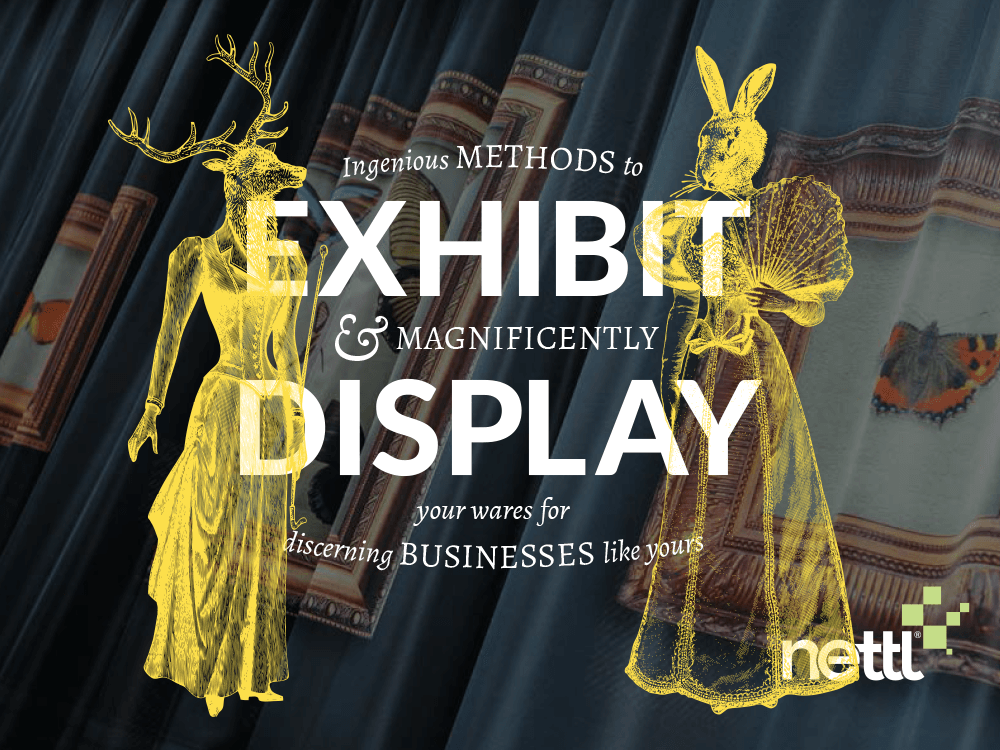 Curved Backdrops
Ever had to build one of those frames with magnetic bars and panels of graphics? Not fun.
Our curved backdrop displays pop up in minutes. Each has a continuous graphic, so you don't need to worry about lining up panels – stretch your message across the whole stand.
They're optionally double sided too. And the magic of stretchy fabric is you can flip which side is front each time. One message at one event, flip, different message at the next.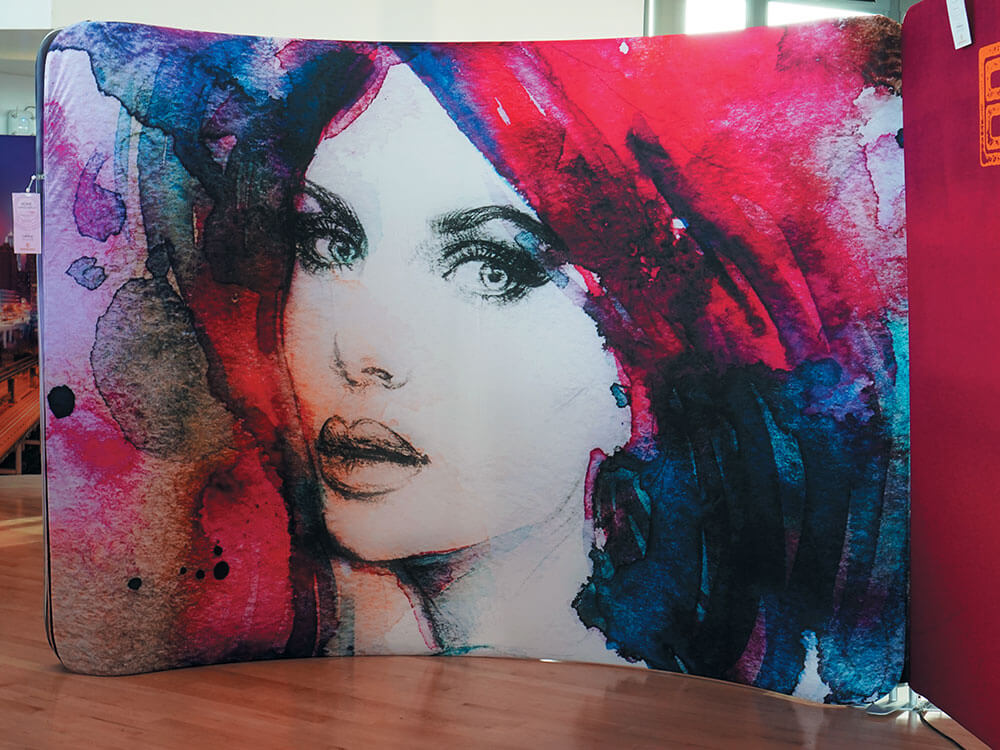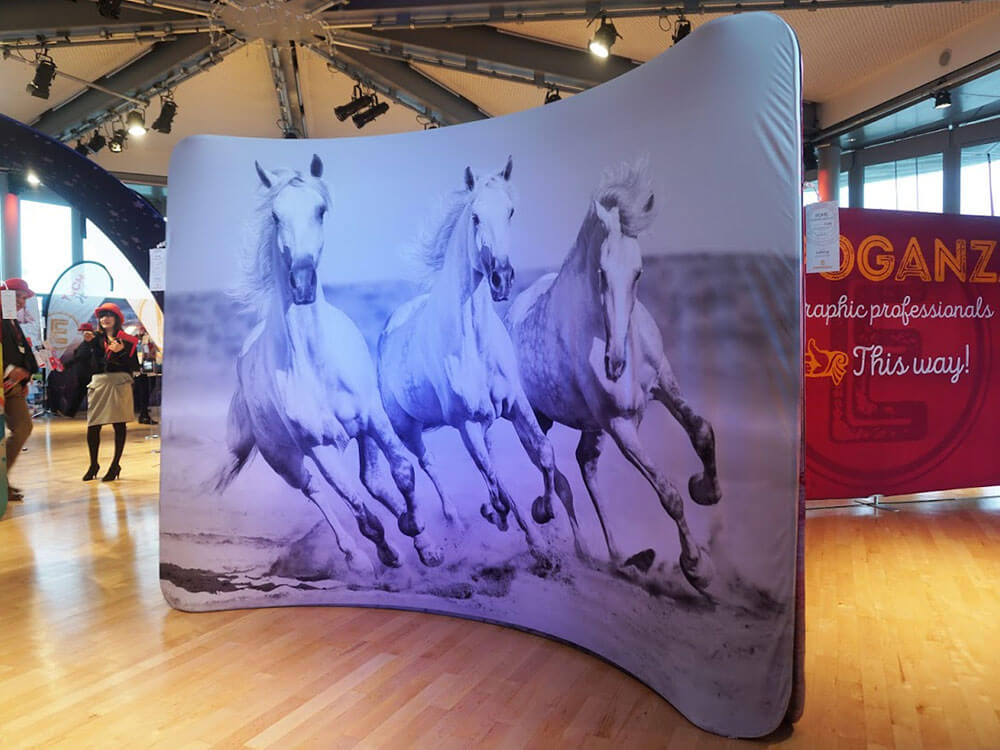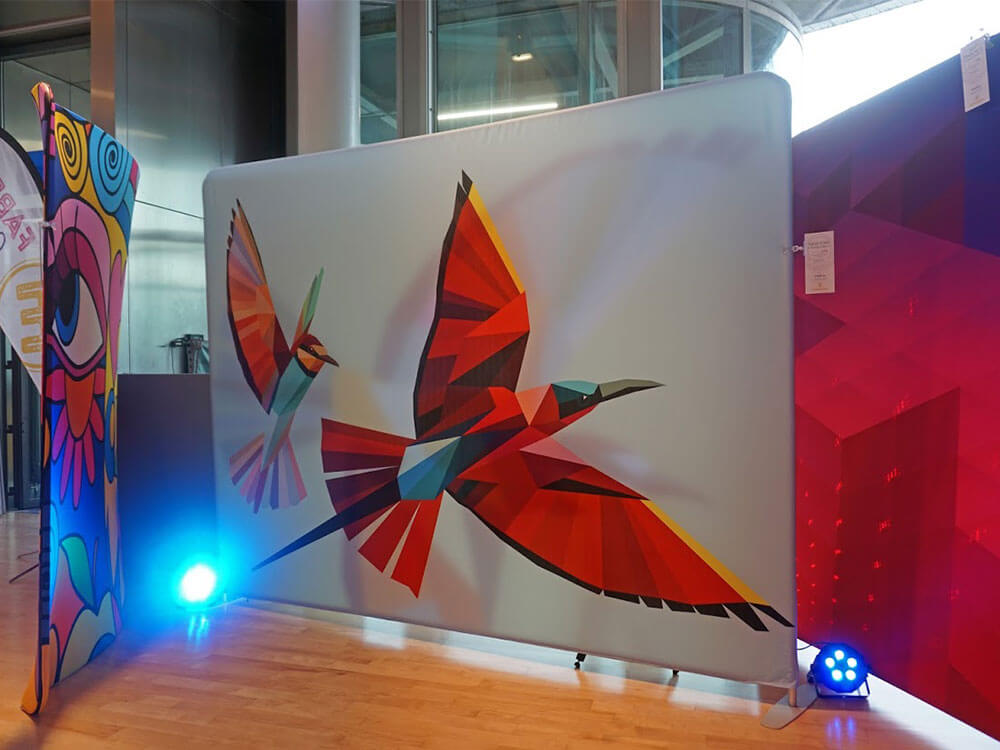 Other wares we like to peddle…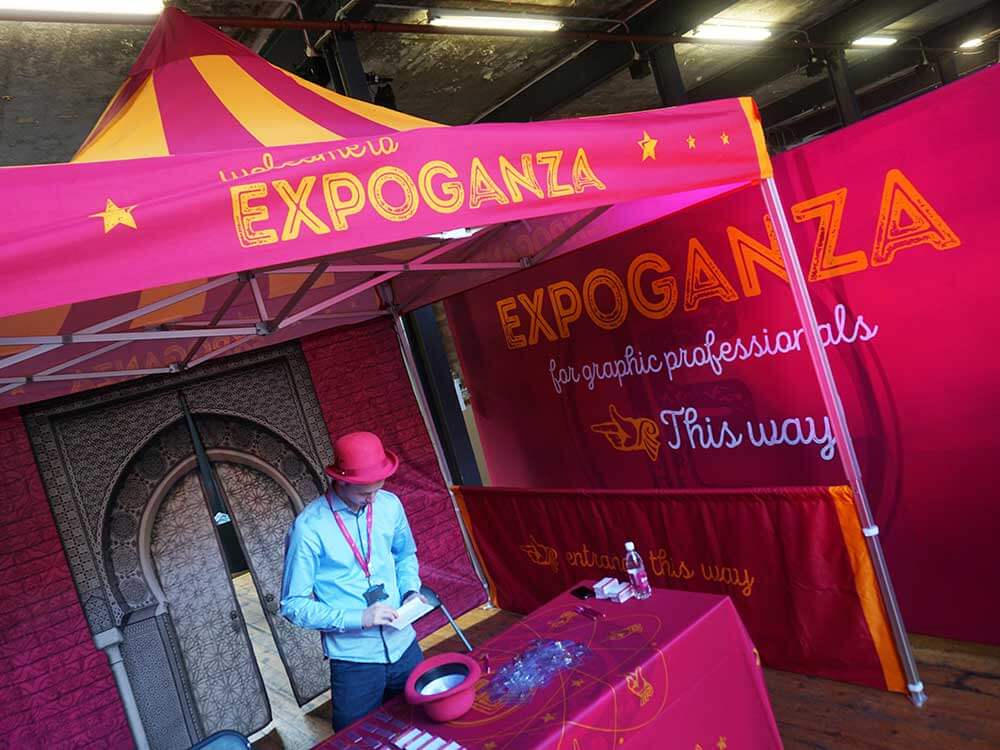 GAZEBOS
Printed gazebos are all the rage at farmer's markets, festivals and fairs. We now feature lower cost options, to make the most of your marketing budget.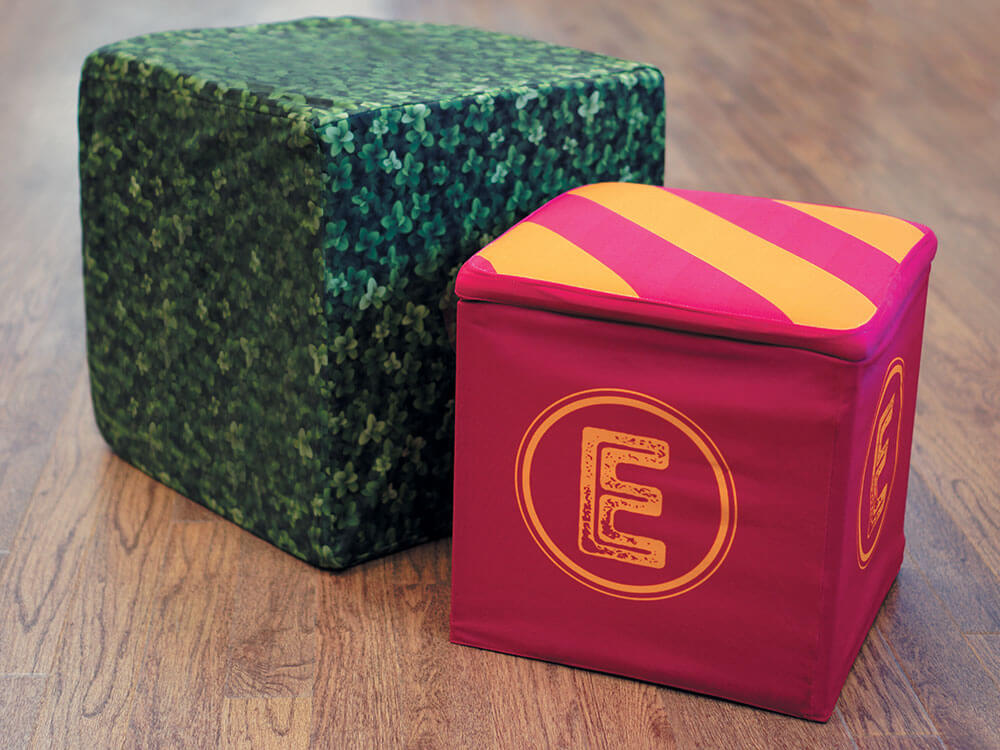 SEATING
Have you seen the price of hiring expo furniture? Why not use these seating cubes at your next event and then use them in your office when you return.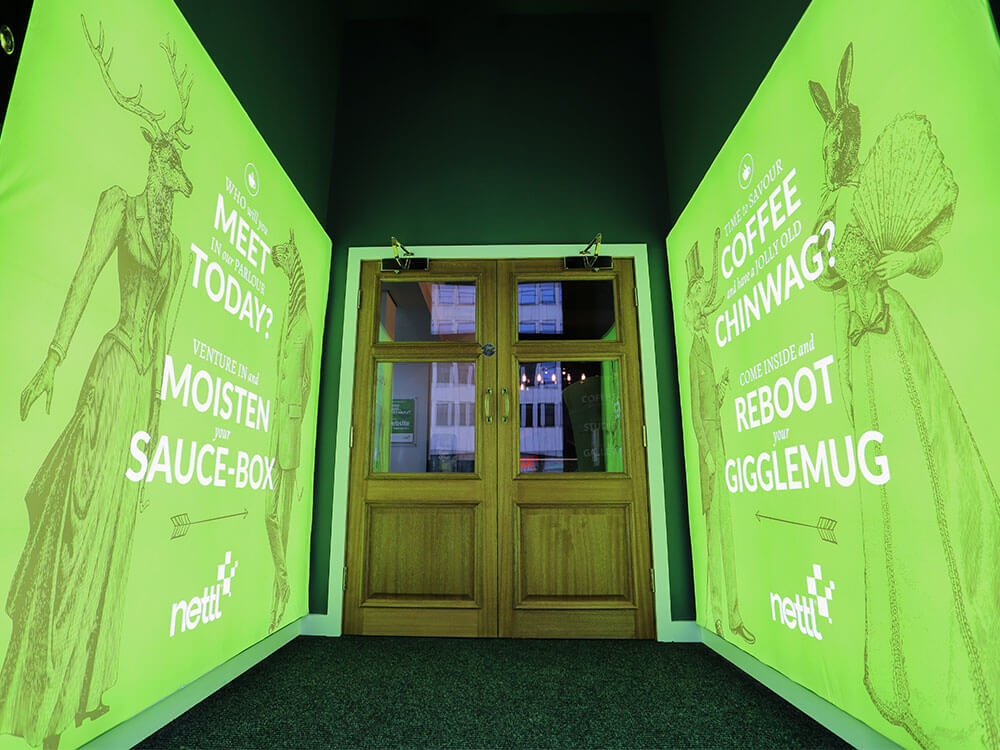 LIGHT BOXES
Turn any area into a mini art gallery with beautiful fabric boxes. Featuring led lights inside the frame illuminating the image from behind.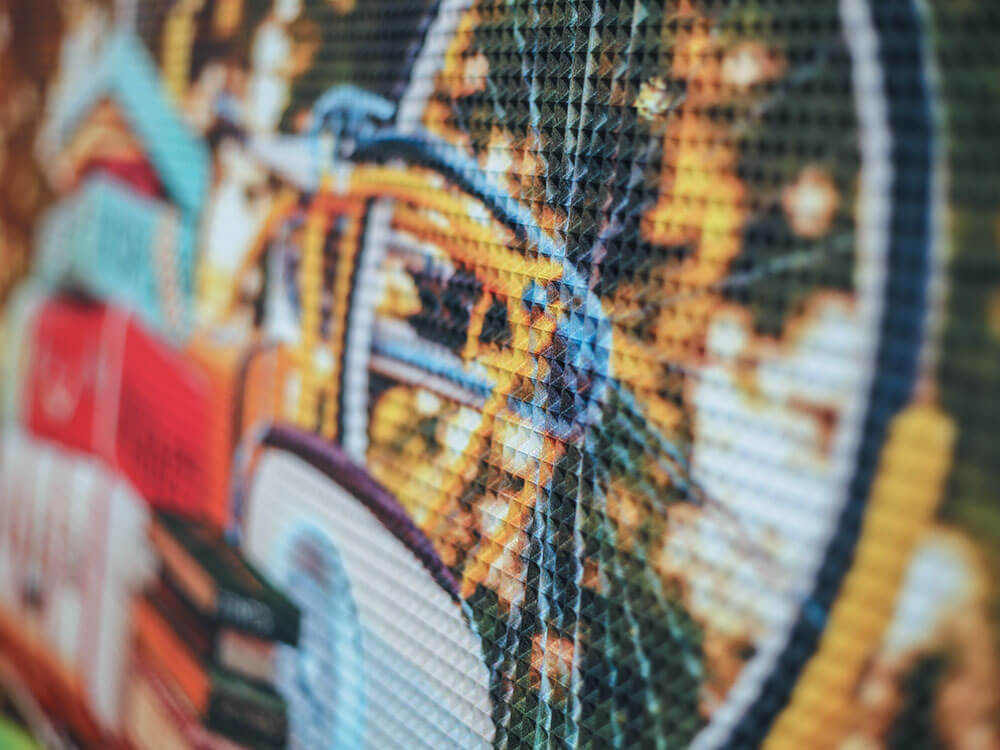 ACOUSTIC COVERS
Pimp your boring office partitions with these sexy covers. They're like big sleeves which slide over standard partitions.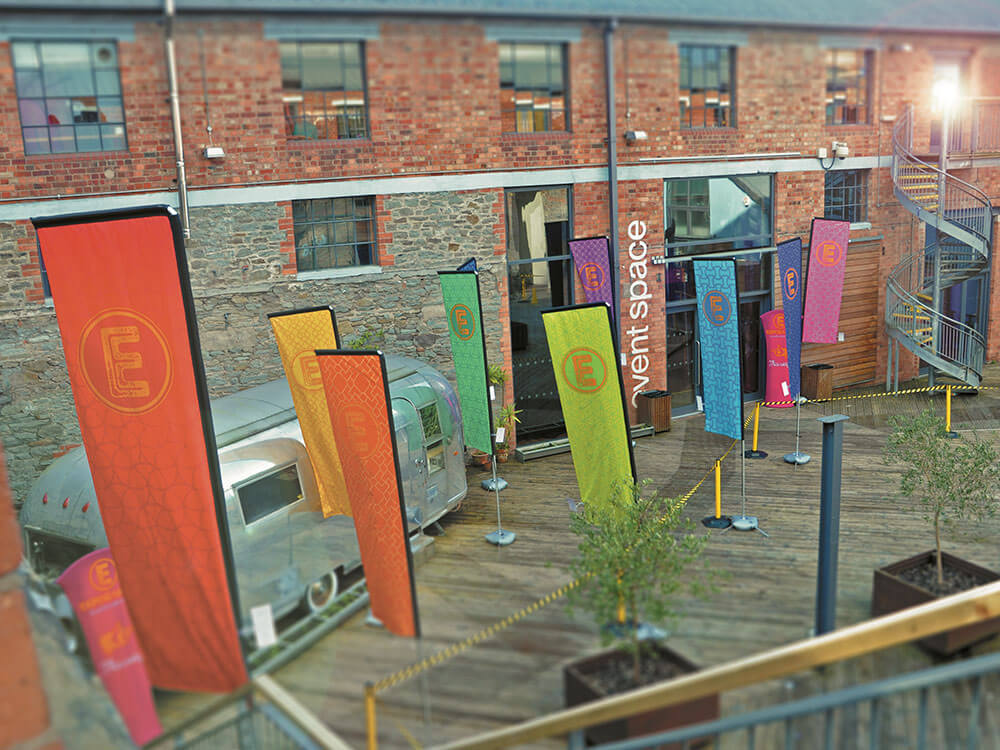 FLAGS
For less than a hundred quid, you get a three metre high, fluttering, piece of eye catching marketing for your business.  All our flags can be used in & outdoors.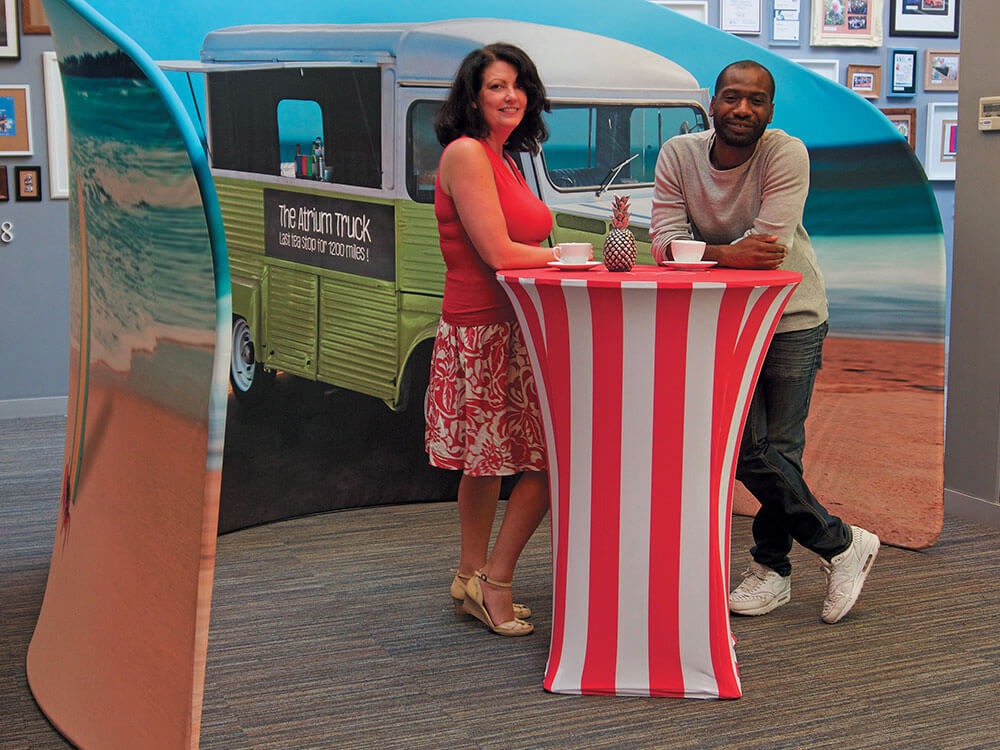 TABLES
Make your event more personal with these custom printed tables. Each has a pop up or flip top table inside and a stretchy fabric cover. Don't be shy, get in touch