GAS FORCE ONE POWERS AHEAD WITH OUR NETTL OF SHEFFIELD BRANDING AND WEBSITE PACKAGES
Local business Gas Force One is the rapidly expanding company owned by Matthew Martin. It has recently rebranded and with our Nettl of Sheffield branding and websites expertise they now have a great new look to market their services to clients.
We produced various logo concepts for Gas Force One's new Nettl branding. We identified what was important to Matthew about Gas Force One and how they wanted to be perceived by clients. Trust, reliability, expertise and honest pricing were qualities Gas Force One was keen to share with prospective clients. Their new Nettl of Sheffield branding and websites packages had to deliver on these important factors and we got to work straight away.
We took all this feedback and created several ideas that communicated everything about Gas Force One in a modern and easily identifiable brand. First impressions count with your clients and meeting and surpassing those expectations is what good branding is all about. Gas Force One wanted to roll their brand out across all their points of client contact. This included a new website, stationery and van livery. Quality and reassurance are important parts of the Gas Force One ethos and our Nettl branding communicated these factors.
From there we produced a fresh, modern and easy to navigate Nettle website with great content. The purpose of creating a new site was to build a site suitable for current mobile and electronic devices from which websites are mostly accessed. Gas Force One also wanted a site that was easy for people to navigate and use with clear content and features such as their Fixed Price Guide. In addition to the site being functional it also had to create the wow factor as well convey the reassurance of a solid and a reliable company. Another aim was to ensure a lasting first impression with a unique visitor experience. This is where our creative team came into their own and we adopted all the latest technology to create a memorable and effective website for Gas Force One. This included the use of the latest responsive website design principles so that their website looked and worked across all digital platforms.
A great feature of a Nettl Sheffield website is that Gas Force One's site will constantly evolve with technology. This ongoing change will mean the site remains and integral part of your business for you and your market. Creating a great new website is just the start of the process. We aim to be your long term digital partner so if you need support using our content management system (CMS) or you want to add new pieces of functionality we'll be there for you every step of the way.
We regularly review our websites with our clients to make sure they are working exactly the way you want them to. We can then update your site, add functionality and new sections on an ongoing basis. We've set up our pricing structure and website packages so you know exactly what the costs will be with no hidden surprises.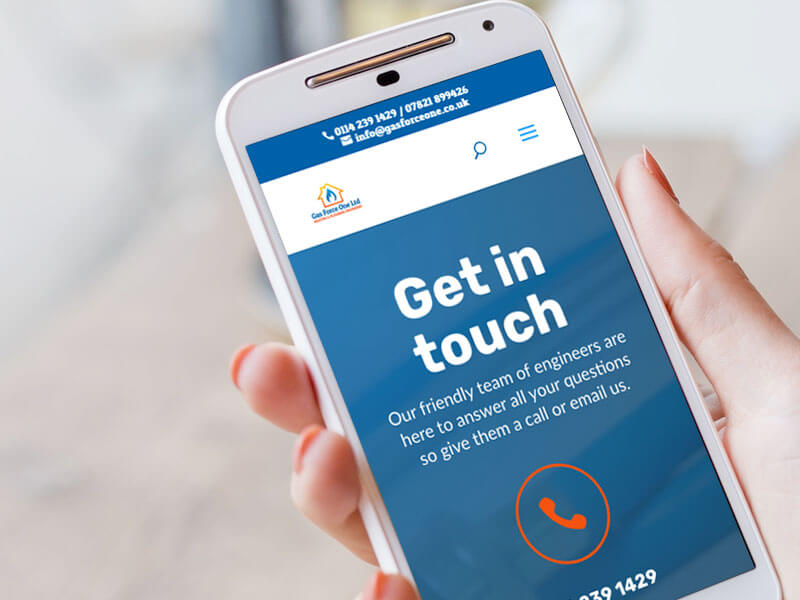 How about we get started on your branding or website today?
Contact Nettl of Sheffield to book your free consultation.